Welcome to 1 Driving School

Superior Driver Training and Education. Serving Anaheim, Westminster and Surrounding Communities.

Contact us by Text or Phone to Schedule. 
New! Train in our 2021 Tesla. See our Tesla page.
Learn to drive in our BAR certified, dual-control cars.
Office Locations in Anaheim, Claremont and Pasadena.
Licensed by the Department of Motor Vehicles - Lic. #E2152.
Automatic or Manual Transmission Training.
New! Advanced Freeway Training Course.
New! Learn in Comfort. All of our cars feature powerful UV Sun Protection Systems. Beat the Summer Heat!
New! Parent/Guardian ride-along. Be there in the car for the actual lesson.
New! DriveSmart Direct Text: After each driving lesson, an instructor texts you what you need to work on. Sent directly to your phone.
Always Private, 1 to 1 Lessons.
California DMV Approved
Driver Education is the first step for teens age 15-17½ to get their License.
Our full 30 hour Course is only $39.99
Good anywhere in California. Use with any DMV. Certificate mailed upon completion.
Online Driver Ed. for Teens
Ready to start? Before you can get your Instruction Permit, you need to complete Driver Education. We've designed our course to be effective, simple and easy.
Start and Stop as often as you like.
Available in the App Stores.
"BEST DRIVING SCHOOL EVER!!!! This is my first time driving, I am 36 years old and a super nervous driver. The 1 Driving school team are so talented, courteous, and extremely patient. After 6 hours of driving i definitely feel more confident in my driving skills, and was not as nervous and relaxed while driving. They also gave good driving tips. You can definitely tell the 1 Driving school team is all about supporting you to be the best and safest driver possible. "
Stacy N.
"If I could give them 1000 stars I would. This driving school was the best fit for my daughter and I'm so glad I came across them. My daughter did the (3) 2 hours sessions for her driving requirements and her instructor was so kind and professional. She was so comfortable with him and I would recommend this company to anyone who needs any driving lessons."
Kamille M.
"Never thought I would be able to drive after just 1 class!!! These guys are awesome!!!! Highly recommend them."
Paula E.
Frequently Asked Questions
What are your office locations and hours ?
We Train 7 Days a Week - 10:00am - 5:00pm with 3 convenient locations to serve you:
Pasadena, Claremont and Anaheim.
800-786-5630

Our Anaheim Office Address is:
1100 E. Orangethorpe Ave. Unit 200, Anaheim, Ca. 92801 and the cross-street is Raymond Ave.

Our Claremont Office Address is:
3628 Lynoak Drive., Suite 103, Claremont, CA 91711 and the cross-street is Foothill Blvd.

Our Pasadena Office Address is:
40 N. Altadena Dr., 200 L, Pasadena, Ca. 91107 and the cross-street is Colorado Blvd.
How do I Enroll and Schedule lessons?
Text or Call us to schedule an appointment. Our friendly staff is here 7 days a week.
Text  626-318-6704
Call   800-786-5630

Satisfaction Guarantee Details
Refunds accepted only within 3 days of taking your first driving lesson.

Guarantee does not apply for Manual Transmission driving lessons. Applies to automatic-transmission driving lessons only.

Effective for both teens and adults.

Applies to the purchase of 3 or more lessons only.
Do you offer Study Guides?
Yes. Both Audio and PDF book. You can find them on our Study Guides Page. 
Students who purchase a 6 Hour Course receive additional Study Guides.
I'm an Online Driver Education student, how do I login?
How do I Enroll in your Online Driver Education Course?
Get our California DMV Approved Driver Education course in the App Stores!


For those that desire a non-app-based version of our Driver Education Course, you can Register Here
What are your contact phone numbers ?
800-786-5630 – Call
626-318-6704  – Text
213-336-3034  – FAX
What is your refund policy ?
All cancellations within 24 hours are subject to a $50 cancellation fee. No refunds for Driving Tests. No refunds for any course after 30 days.
Purchased lesson courses are valid for one (1) year (365 days) from date of purchase.
Refunds given for lessons not taken will incur a $25 processing fee. If a student is not present for the lesson, or if the address given for pickup is incorrect, under any circumstance, this counts as a no-show. No-shows are nonrefundable and subject to a $50 fee for rescheduling.
For Home Pickup Students, if the lesson is cancelled within 24 hours, a new lesson must be purchased before continuing.
No refunds, no exceptions. 
We are not responsible for any items left in the car that may be lost or stolen.
Train with the Best Westminster
Never settle for less. When it comes to quality of education, 1 Driving School is 2nd to none. Our exclusive DriveSmart Training Program has a highly successful 15 year proven track-record. We train to a higher standard while making the entire process easier and more enjoyable. Serving Westminster and surrounding cities.

View Our Courses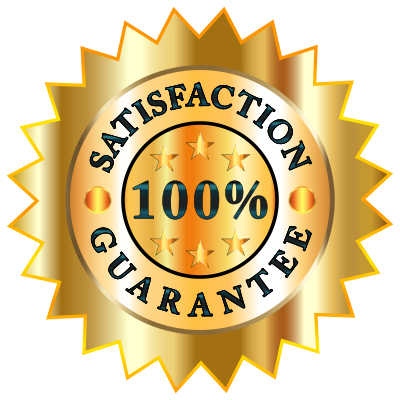 Try us absolutely risk free! We are the ONLY School to offer a 100% Satisfaction Guarantee for driving lessons.
Are you new to driving? With our school, you don't have to be worried or stressed about learning to drive. Our teachers have helped thousands of happy customers get their driver license.
"We are so sure you'll benefit and get value from our driving lessons that we guarantee it!"
We'll help you get the skills needed to pass the DMV driving test. If you are not satisfied after taking your first lesson, we'll give you your money back!.*
--------------
*See guarantee details in our FAQ