Learn critical details.
Get comfortable before driving.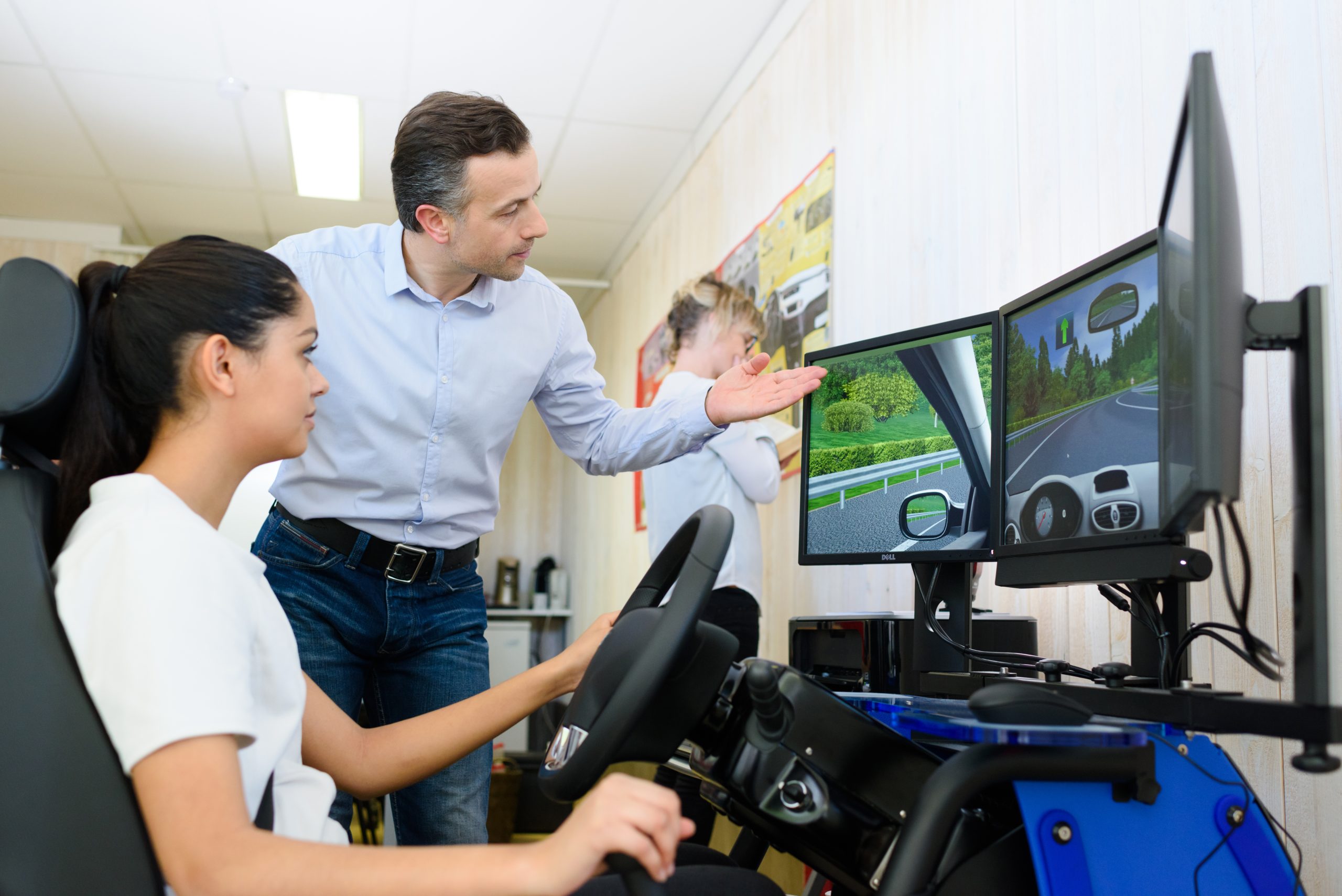 We believe a driving simulator is critical in learning the important details of driving.
Most driving schools do NOT use simulators.
Driving simulators provide a safe environment for new drivers to learn- without the risks or dangers associated with driving.
A professional driving instructor will train you how to drive, using our simulator.
Results have shown that simulator training skills transfer over into a real vehicle.
Car Simulator Benefits:
Reduce Stress and Anxiety.
Get help passing your DMV driver's exam.
Risk-Free Learning
Learn Critical Details.
Relaxed Environment.
Learn the Rules of the Road.
Learn Traffic Laws.
Practice various Driving Scenarios.
Realistic Scenarios.
Customized Training for each student.
Feedback and Assessment.
Better retention of information.