56+ Hour- Master Driving.
Pass every Exam. Fulfill 56-hour DMV requirement.
Model S Plaid
Auto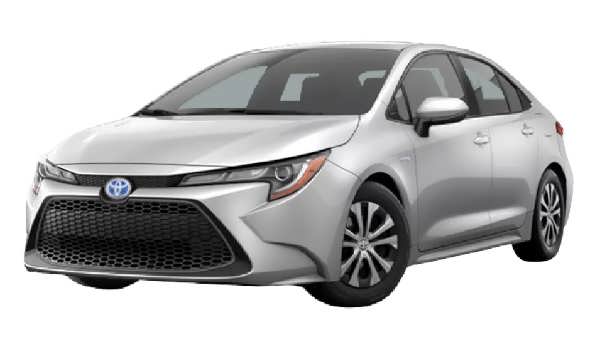 Toyota Corolla
Auto
Toyota Echo
Manual
Tesla Model 3
Auto
Jeep Wrangler
Manual
Corvette Z06
Manual
Lifetime Driving Success
6-12 month program
Get the lifelong skills needed for driving success.
Ages 15 and up
Fulfill every DMV requirement.
We do it all.
Professional takes you to all DMV visits, driving lessons, and examinations.
Outside of this course, no vehicle,  insurance,  or driving practice is required to get licensed.
Learn how to become a highly skilled licensed driver.
Learn how to drive every vehicle type: Automatic, Electric,  and Stick shift. 
Option to drive up to 6 different vehicles – Including: Toyota Corolla, Toyota Echo, Tesla Model S, Corvette Z06, Jeep Wrangler, Tesla Model 3.
Education, Fun, and Adventure
Includes 4 extra courses- Self Driving, Off-Roading, Drag Strip Experience, and Scenic Drive
We include these 4 courses
This 6 -12 month program was created to produce the BEST possible drivers - with little to no involvement from parents, family, or friends.
Yes, we'll help you complete every DMV requirement, pass every exam,  and get a California driver's license.
However, the main objective of this program is to develop you into a highly skilled student driver- capable of long-term driving success.
A professional teacher works with you over a 6 -12 month period- to become the best possible driver.
"We do it all." We take you to every DMV visit, driving lesson, and exam. Get help fulfilling every DMV requirement.
No DMV visits or driving practice is required by parents, family, or friends.
This is an excellent option for busy parents, friends, or family- unable to practice alongside the student driver.
Fulfill every  DMV requirement with this course.
Our 6-month program was designed to help student drivers develop far more skills than just the minimum DMV licensing requirements.
The goal is to develop students into highly skilled drivers = capable of preventing accidents or collisions, long term.
Recommended:
Longterm Driving Success
Develop into a highly skilled licensed driver.
Parents, family, or friends with busy schedules.
Students unable to practice with parents, family, or friends.
Long-term Accident Prevention, Defensive Driving, Ticket Prevention.
Get help passing every DMV examination.
Get a DMV learners permit and California license.
Get help completing every DMV requirement.
Education, Fun, and Adventure.
What's included:
Take lessons driving from school, practice, work, or a friend's house.
Pick up/ Drop off for every driving lesson, DMV appointment, and examination.
We help you fulfill every DMV requirement.
Every course required to go from beginner to a highly skilled licensed driver.
50(1) hour supervised driving practices (10 hours must be night driving) DMV requirement.
We recommend scheduling lessons twice a week for 6 months.  Then save the last 2 lessons near the driver's exam.
Includes, additional 6  hours of Driver Training.  3(2) hour lessons. Driving school requirement.
30 Hour Driver Education Online Course.
(4) extra courses..Self Driving Course, Off-roading, Drag Strip Experience, Scenic Drive.
Unlimited DMV written exam attempts.
Unlimited DMV drive test attempts.
DMV vehicle exam rental.
Access to Driving School educational library.
-nstructional videos and resources.
 All DMV fees paid.
Includes, all DMV certifications, if necessary.